Categories: Toronto Events
---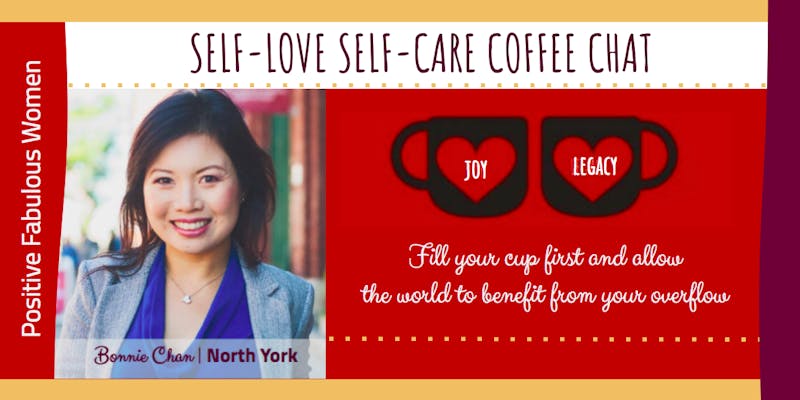 Join us for – a casual heart-to-heart conversation — over coffee and tea!
This month our Self-Love Self-Care Friday, we will talk about our relationship between our Minds and our Body. It's amazing how a simple conversation can improve your life, your relationships, and your career. This conversation will be facilitated by certified coach Bonnie Chan.
P.S. Regular small coffee or tea is included with registration.
If you are in business, come ready to do a 2 minute introduction and exchange contact info with those who resonate with what you are offering!
This intimate meetup is limited to 8 registrations.
★✩★✩★✩★✩★✩★✩★✩★✩
This event is organized by Bonnie Chan, Community Manager for Positive Fabulous Women | North York.
When: Friday May 25, 2018 | 9:30 AM-11:30 AM
Where: Second Cup Empress Walk | 5095 Yonge Street, North York
The following two tabs change content below.
I'm Bonnie Chan, Founder of Network To Grow. My friends and colleagues call me the "Networking Queen," but before starting Network to Grow, I used my BA in Marketing working in sales, marketing, and international sourcing for small start-up firms and Fortune 500 companies. I first became a student of personal development in my teen years when my father introduced me to the book How to Win Friends and Influence People by Dale Carnegie. I've been hooked on personal growth ever since and I'm committed to helping the people around me live fulfilled, loving, and fun lives. At Network to Grow, I specialize in training people in business to expand their networks and grow their client base. I'm committed to teaching people relationship-building skills for business and career. I offer a variety of services from interactive and practical seminars to one-on-one coaching.
Latest posts by Bonnie Chan (see all)