Categories: Community Events, Toronto Events
2196 Bloor Street West Toronto, ON M6P 3K6
---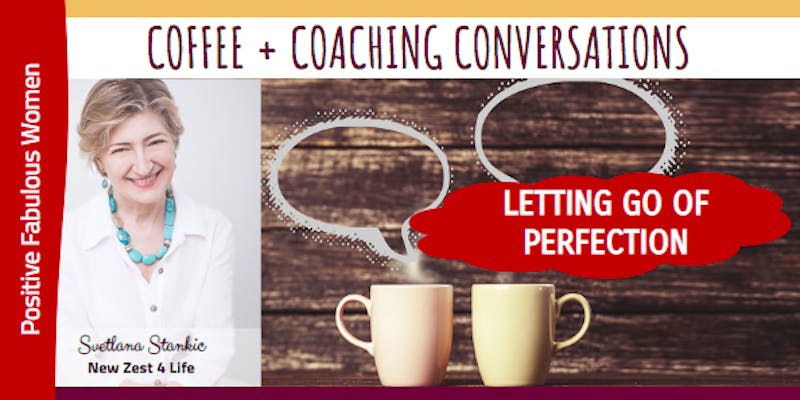 If you find yourself craving and yearning to feel more alive and more connected, then I invite you to join me for THE COACHING HOUR event – a casual heart to heart conversation — over coffee!
You bring your challenges, goals and dreams.
We will chat and you will receive coaching and guidance from a certified master life coach.
Your new life can start with casual chats, your favourite latte, and life-changing info. What more do you need? :)
Being a perfectionist is a trait of almost all smart women. It is helpful because it offers comfort that comes from order. However, it can be be an excuse for procrastination and a source of an anxiety or stress. Let's start our discussion how to let go of perfectionism and be able to move forward.
Having worked with women for more than a decade now, I have found over and over again that having the business of your dreams takes much more than having a great marketing strategy, business plan and sales conversations. It requires emotional resilience and strong mindset to build a business or career while maintaining a healthy private life.
I am very happy to be able to continue to offer support to women who want to keep in focus their private life, improve their relationships, have better health and overall wellbeing while building their career or their business.
While being empowered means different things to different women, most would agree that being empowered means to have the courage, confidence, clarity, and the power to pursue your own definition of happiness and success, and to live the life on your own terms.
Only $10pp
Space is limited. You have to RSVP to reserve your spot.
The following two tabs change content below.
Master-User
It's time to SHOW UP in your life and business, CONNECT with other like-minded women for friendship and networking - so that you can SHINE your light brightly onto the world. ✮ Download a FREE copy of our PFW Manifesto Today => http://positivefabulouswomen.com/manifesto-landing/ ✮
Latest posts by Master-User (see all)