Categories: Toronto Events
---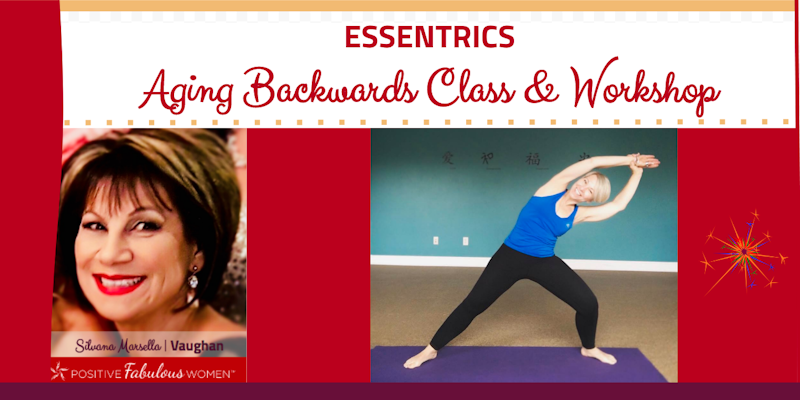 Please join us to experience a unique fitness program that can help you gain greater strength, mobility, flexibility, balance and live in a body that serves you best! Open to women of all sizes and fitness levels.
ESSENTRICS was created in 1999 by Miranda Esmonde-White, former National Ballet of Canada ballerina and author of Aging Backwards. It rapidly changes the shape of the body through a dynamic and fluid combination of strengthening and stretching, engaging all 620 muscles during the workout. Influenced by the flowing movements of tai chi, the strengthening theories behind ballet and the healing principles of physiotherapy, ESSENTRICS promotes a pain-free body, greater joint mobility, a healthy cardiovascular system, maximum range of motion and perfect posture, as well as contains anti-aging properties and injury prevention and healing techniques
We all deserve to feel fabulous – so join us for a bit of exercise and a fun evening with other women.
About the Presenter:
Like so many of us life has taken Vera on many an adventures. In her past years she was fortunate to find herself working in many arenas—from movie sets to marketing and branding and a stint as a chef—to name a few. Over the past many years she had the privilege of providing First Aid and Cpr/Aed training to clients all over Ontario. In her spare time she became a downhill ski instructor, a runner, a spin instructor and has explored many health and fitness approaches. Vera came to a point where she was injured, exhausted and realized that her body composition was not reflecting her efforts. Feeling old, overweight and unhappy, 4 years ago she was introduced to the Essentrics Program and a Nutritional Approach that has changed everything. Her injuries are no longer a factor, her body composition and energy is where she wants it to be and is thrilled to be in a position to be offering Essentrics classes as well as coaching people with nutrition using the Healthy Mind and Body.
The following two tabs change content below.
Master-User
It's time to SHOW UP in your life and business, CONNECT with other like-minded women for friendship and networking - so that you can SHINE your light brightly onto the world. ✮ Download a FREE copy of our PFW Manifesto Today => http://positivefabulouswomen.com/manifesto-landing/ ✮
Latest posts by Master-User (see all)